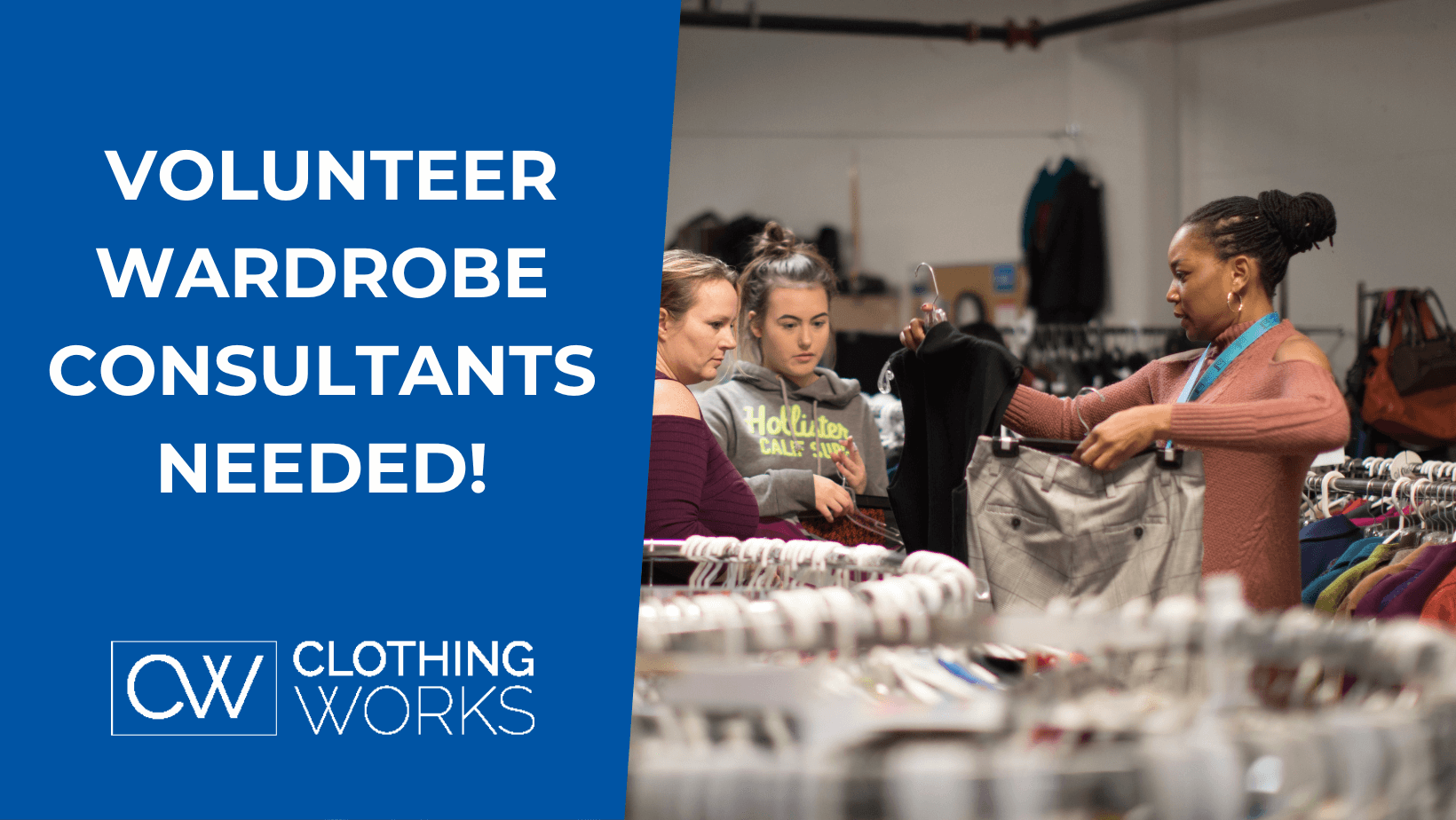 The Goodwill Industries-ClothingWorks program is growing, and we are recruiting volunteer wardrobe consultants to help advise our clients and build their confidence, by giving them encouragement, positive reinforcement, through access to appropriate clothing, enabling them to make a great first impression in their job search and achieve their goals.
Are you:
Dedicated, with great communication and people skills?
Reliable and able to contribute a minimum of 7 hours per week/ with a minimum of 6-month commitment.
A focused and customer service-oriented individual with a passion for fashion
Dedicated to using your knowledge to assist clients in finding clothing that compliments their physical appearance, personalities and builds their confidence.
Committed to going above and beyond to ensure that each and every client is attended to with care, professionalism and efficiency and is satisfied with their experience?
Able to thrive in a team environment?
Detail conscious with excellent time management skills?
Flexible with availability.
Willing to perform all tasks related to CW Boutique
What's in it for you?
The opportunity to contribute to ClothingWorks' and Goodwill's mission
A meaningful way to give back to your community by helping those in need.
Meet like-minded individuals and expand your networks
Make an impact in your community
Training will be provided as required.
Successful applicants will require a vulnerable sector check.
To Apply:
E-mail your application to cmcintyre@goodwillindustries.ca
OR        
 Deliver in person to or mail your application to Attention –
           ATTN: Program Coordinator
           ClothingWorks,
           2nd floor, Goodwill Industries Ontario Great Lakes
           255 Horton Street,
           London, Ontario, N6B 1L1