Posted: November 10, 2020
———–
Dear Partners,
After much deliberation and months of paying close attention to the pandemic and the current rise in COVID-19 numbers in our community, we have decided to pause on resuming Clothingworks consultations at this time and do not anticipate a re-open before the New Year.  We value our community partners across London, Middlesex, Elgin and Oxford counties that access Clothing Works, and we are committed to resuming this community service once it is safe to do so.  At this time, due to the intimate nature of our personalized wardrobe consultations we feel it is not in the best interest of our staff, volunteers and our clients to re-open at this time.
The Health and safety of everyone is always a priority, but evermore so now. We truly appreciate your understanding and patience as we all strive to find a new normal in both our professional and personal lives.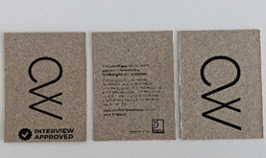 Please note, our Goodwill Community Stores and Boutique Store remain open and you can purchase your interview clothing this way. All clothing and accessory items approved and chosen for the purpose of interviews by the ClothingWorks program are clearly labelled with the CW interview approved tags to be easily identified at select locations.
We welcome your questions and concerns. Please don't hesitate to contact us.
Sincerest regards,
Carol-Ann McIntyre
Program Coordinator
ClothingWorks